Working with Lana
Working with Lana
Your brave new You begins with living into your wholeness! It begins by going on a journey of honoring who you have been and then making the choice to create a more complete embodiment of the unique YOU that you were destined to Be and become!
You have already accomplished a lot in your life. You have proven time and again that you can surpass expected goals and achieve your desires and… you have this strong inner sense that there can be more to this adventure we call life!
There are desires, dreams, unspoken voices within you seeking fulfillment that you have yet to discover a way to manifest.
You want to enjoy your life and still be of service to the greater world because you really do have a lot to give back!! Whether you are an entrepreneur, a seasoned professional or someone seeking your unique way to give back, insight, clarity, "how to" strategies and fulfillment of your longing are near at hand.
Our work together will be a combination of all out fun, an appropriately-sized measure of challenge and deep, interpersonal, substantive exchanges that lead you into a more expanded, confident sense of your own wholeness, self sovereignty and mastery.
My guarantee:  You will experience life in an entirely new way!
There are three wonderful options for us to learn and grow together!

"Lana has a gift—a gift to help you discover and receive and, most importantly, give your gifts to the world. My life is infinitely richer as a direct result of the wisdom, love, and support I have received from Lana—particularly during an incredibly pivotal time in my life when I was at a critical crossroads. I can't imagine (and don't want(...)
Do you desire to discern the next clear step of your current circumstances or life path?
The First Way…
The First Way…
One on One Mentoring and Advising
Becoming Whole & Complete: One on One Mentoring and Advising
You are ready to work with a business adviser, mentor and friend who embraces the reality that our professional and personal lives do not have to be separate, that they are meant to be aspects of an interrelated and complementary wholeness that is your life. All parts of us need to work in unison to promote a balanced, accomplished life.
This option is for those who need immediate counsel or perspective, want to evaluate your options and/or wish to take immediate, focused action.   It is also for those who want to make an investment in the self and engage fully with the next clear step of their journey.  Designing a strategy that will fulfill your desired outcome.
One on One Mentoring is suited for you if you are seeking a 1.5 hour consultation or a multiple-session tailored approach that addresses a specific, desired outcome.
In One on One Mentoring and Advising, you receive:
Insights and strategies to bring increased clarity and stability to your business engagements, personal relationships and daily life.

An increased ability to see, understand and navigate the larger arc of your life journey.

A unique program tailored to identify and address the exact needs present in your life.

An expansion of your inner confidence and ability to lead with the love that creates results in all areas of your life.

A trusted adviser, mentor and confidant who engages with equal amounts of love, acceptance and compassionate firmness. You are always invited to be transparently honest and real. You can always count on an honest perspective.
You will experience extraordinary, often quantum growth leaps.  You will deepen your self knowing, fall more in love with yourself and people in your life will take notice!
Sign up below for a consultation to explore if we are destined to work together!
Engagements of 4+ months include the following:
Six (6) hours per month for any of the following: one-on-one Zoom meetings, Support for Speaking Engagements, Written and Oral Presentations; Strategy Sessions.

Availability via text and/or Voxer for crunch time or immediate support or moral booster.

One Full day of one-on-one focused work during the 4-month engagement which facilitates rapid engagement and results.

A 3-day, one-on-one Deep Dive Intensive in a beautiful location. This is when and where quantum leaps often occur.
"Lana has a singular ability to get to the heart of the matter, to access what is already strong and true within you, and help you bring it out in its most essential and magnificent form.
Her guidance is wise, empowering, practical, transformative. If you are intent on developing and sharing the most authentic version of yourself, or if(...)
Do you want to trust and be able to act on your own inner knowing in ways you always desired?
The Second Way…
The Second Way…
Rising into Wholeness: Small Group Mentoring Lab
Rising into Wholeness: Small Group Mentoring Lab
You've worked with coaches, attended countless seminars and organizational development retreats and you have discovered that for you, at this time in your life journey there is power and magic to be found in a small, intimate circle of travelers.
Step into this selected group of hungry-hearted individuals for a nine-month journey that addresses every territory of your life journey. We step into and address challenges in real time, whether they are related to business, family, personal, sacred, profane… it's all welcome.
In this safe, non-judgmental, compassionate container we meet life and all it has to throw at us standing strong and firm together in our individual and collective sovereignty.
This journey is for individuals that realize there is great wisdom in "collective intelligence"; want to make lifelong friends; desire exposure to a myriad of real life circumstances and contribute to what brings life to all that life has to offer.
In this Exclusive Mentoring Lab  you will have the opportunity to deeply examine and explore:
Recurring challenges or patterns that impede you living the life you deserve.

Beliefs and systems for navigating all aspects of life.

Mapping your inner world to create the outer world of your longing

The power of your words: How to bring ideas into form and manifest your ideas.
Falling in love with your needs. The difference between needs and wants. The help you have always wanted is right under your nose.

The importance of creating spaciousness (inner and outer) in your life.

Body wisdom-The most undervalued asset for navigating life.

Beauty: The vital role it plays in a life well lived.
The Mentoring Labs are characterized by a deep honesty, mutually-supportive relationships, and practice fields that lead to greater freedom and accomplishment.
Mentoring Labs will include notable guest speakers with the opportunity for Q&A in the areas of food/healthy lifestyles, finance, leadership, social justice, spirituality and just about any area relevant for living an optimal life!
Every Rising into Wholeness Mentoring Lab is limited to 8 individuals at a time so apply now for this next amazing journey!
Monthly:
* Two, 2-hour ZOOM gatherings
* Optional one, 90 min. one-on-one session w/Lana and/or a Subject Expert

Spontaneous 90 min ZOOM gatherings with Subject Experts in areas relevant to the group.
Opportunities for one-on-one, one-hour mentoring sessions with Subject Experts

Five-day Completion Ceremony gathering in a beautiful location

Voxer connection to members of your Mentoring Lab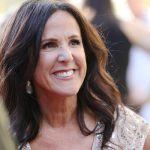 "Words can not not express the deep gratitude I feel for Lana and my great respect for her skills. Her ability to quickly get me laser focused and to take critical steps in both my personal and professional life have been priceless. I highly recommend her if you are serious about making your next step a big one. She delivers results and(...)
Are there recurring challenges or patterns that impede you from living the life you deserve?
The Third Way…
Wisdom Circles: A 3-4 Day Eruption of Possibility and Hope!
Wisdom Circles are held in beautiful locations around the world.  These are by invitation only gatherings with limited numbers. If you would like to sponsor and co-create a Wisdom Circle for your community of practice, submit your request and let's explore an adventure together!
These exclusive, one of a kind, thematically focused gatherings will:
Surprise and expand your sense of what is possible

Bring clarity to confused or muddled areas of your life

At times have you both crying and laughing
Allow you to experience both your uniqueness and sameness

Discover new perspectives of the beauty, perfection and wholeness of yourself, your journey and our world
"The moment I heard about the Wisdom Circle, I wanted to attend and I'm so thankful I did!! Lana was a masterful Guide. I have known Lana for many years now and she made my social activism more powerful and my business more focused on what matters. She truly embodies what she teaches drawing upon her vast marketplace experience and the(...)