Praise & Appreciation
There are times in every career or life journey when we have the thought; "If I could just have someone I could trust, someone that has walked a similar path or someone that could show me what I know is there but am just not seeing."
Read the testimonials below for those that have trusted me as their guide and adviser on their journey.
"Lana has a gift—a gift to help you discover and receive and, most importantly, give your gifts to the world. My life is infinitely richer as a direct result of the wisdom, love, and support I have received from Lana—particularly during an incredibly pivotal time in my life when I was at a critical crossroads. I can't imagine (and don't want(...)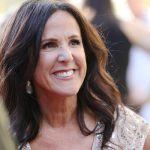 "Words can not not express the deep gratitude I feel for Lana and my great respect for her skills. Her ability to quickly get me laser focused and to take critical steps in both my personal and professional life have been priceless. I highly recommend her if you are serious about making your next step a big one. She delivers results and(...)
"Lana is one of the most intuitive business people I know. She has a strong sense of responsibility, an acute awareness of business behaviors and an ability to foresee action in others. When ever I have a tough question, I turn to Lana first."
Justin M. Riordan, Founder & CEO, Spade-Archer Design
"Lana has a singular ability to get to the heart of the matter, to access what is already strong and true within you, and help you bring it out in its most essential and magnificent form.
Her guidance is wise, empowering, practical, transformative. If you are intent on developing and sharing the most authentic version of yourself, or if(...)
Do you wish to 
gain a deeper sense of sovereignty and self authority

?
"The moment I heard about the Wisdom Circle, I wanted to attend and I'm so thankful I did!! Lana was a masterful Guide. I have known Lana for many years now and she made my social activism more powerful and my business more focused on what matters. She truly embodies what she teaches drawing upon her vast marketplace experience and the(...)
"Lana has given me thoughtful wisdom that I will carry with me forever.
It is a wonderful gift and blessing to call Lana Homes a dear friend who has been a mentor to me with a broadband of wisdom and insight.
To describe Lana would be the same as describing a ray from the sun. A ray from the sun is warming and powerful, much like Lana(...)
"Since first meeting Lana, my business went from 6 figure cycles to 7 figure cycles of earning - and I am always proud to show her how good I am doing - see, I listened!
Lana is a courageous path forger, walking away from her thriving corporate businesses to engage in a deeper meaningful quality of life - the path of circle, ceremony and(...)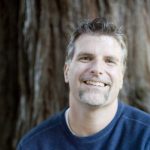 "Lana consulted for our company prior to its acquisition for $320M by AOL. Lana is a highly professional and skilled individual, adept at identifying and addressing organizational development and improving business practices and was instrumental in preparing our start-up for acquisition."
Jim Van Huysse, Chief Household Officer at VH HH, Inc.
"Lana is the ultimate practice partner. She reveals herself in a way that gives me permission to not have it all figured out. She has this uncanny ability to toggle back and forth from her 28 years of business acumen to indigenous wisdom and medicine…and that's exactly what we need in these times.
We need seasoned leaders who can see the(...)
Do you desire to significantly increase your capacity to love and lead with integrity?
"I treated myself to a Wisdom Circle retreat shortly after my mother's death hoping for help processing my unbearable feelings of grief and loss. I received so much more than what I expected. While attending the Wisdom Circle, in beautiful Monterey, CA, I learned to quietly sit with my inner feelings in a safe, thoughtful, respectful manner(...)
"Wow! Attending this Wisdom Circle was beyond any expectation I had. We just 'gelled' as a tribe of sisters. Lana and Pele were terrific as co-guides. It was wonderful to see the trust that just flowed, and the love and respect."
Dinah Lin, MBA, Best selling Author and Speaker
"The Rising Into Wholeness ceremony created a new portal for my true self to emerge, allowing me to transform relationships with myself and others around me. I remember that within a week after the ceremony, I had an honest yet contentious conversation with two colleagues, paving the way for a more collaborative working relationship than we(...)
"I was a consulting client of Lana's for about a year and I can honestly say that the experience changed my life. Lana has the ability to see into a person and amplify their gifts. She accomplishes this by creating a loving and compassionate space for me to step into and become more of what I never knew I could be while supporting me in(...)
"Lana Holmes 'appeared' at the very moment my wife and I started exploring the next phase of our life's journey. A series of ever deepening conversations culminated in four wonderful days on Retreat, in a beautiful location on the Californian coast with Lana as our Guide and Advisor. Her questions and steady guidance helped us discover an(...)
"Lana is deeply insightful, strategic and soulful, a rare combination. She is both kind and also deeply honest, and her integrity and trustworthiness are unparalleled. She integrates a brilliant business and analytical mind with a deeply committed, caring and skillful heart. She asks questions and listens better than most people I've ever(...)
"We worked with Lana to develop and refine a new social enterprise model. The process was swift, grounded and clarifying in a short few days. Lana created a space for deep work that enabled our inner wisdom to surface and blend with her seasoned entrepreneurial and investor experience. I cannot recommend Lana enough and hope to have the good(...)
"Lana has a keen understanding of both business and human possibilities. Her advice is challenging and inspiring presented with the confidence of years of successful business experience behind her."
Kathy Wolfe, CEO/Founder at Wolfe Video and Owner Wolfe Video